Dani Riley
Loan Officer
NMLS ID# 1378903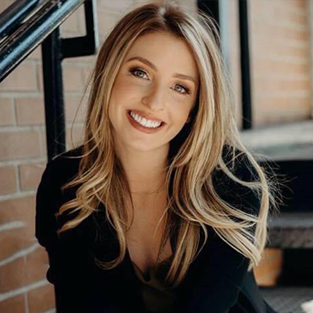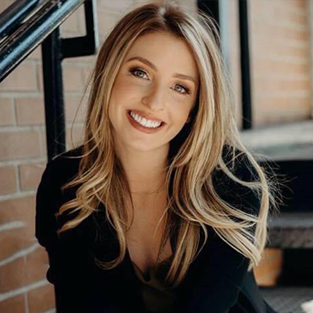 Technically, we're mortgage specialists,
but we make amazing stuff possible!
Purchasing a home should be exciting and joyful, not scary and confusing. That's where the team comes in. Call us dream makers, call us loan officers, call us when you're in a panic, we're here to help fulfill your dream of homeownership and keep you smiling the whole way.
When you apply for a loan, credit bureaus may sell your information for marketing purposes. If you would like to opt-out of credit offers or insurance inquiries through Equifax, Experian, Innovis, and TransUnion you can do so at: https://www.optoutprescreen.com/. You may wish to do this before you apply for a loan.
Client testimonials.
From start to finish Dani and her team made sure we knew exactly what was going on throughout our home purchasing process and made it as simple as possible for us as first-time homebuyers. Dani is very communicative and truly wants to make your purchase as flawless and enjoyable as possible. Wouldn't recommend anyone else!
pmey23
May 01, 2022
Dani and her team went above and beyond to help us land our dream home. She was thorough, communicative and detail-oriented every step of the way. I highly recommend, Dani.
zuser201505201806170
March 01, 2022
The loan process is not one we were looking forward to when buying a new home, but Dani made it so much more bearable and even easier than expected. She was extremely responsive and helped us to understand the process every step of the way. She is extremely professional and you can tell she truly cares. We are very thankful to know we had someone that we could trust. Will be a repeat customer in the future for sure!
showard1727
November 01, 2021
Danielle was wonderful to work with in 2016 which is why we decided to work with her again in 2021 when finding a new home! She was extremely responsive and answered all of our questions. She made sure to renew our preapproval when it expired, sent us multiple cost estimates when reviewing different homes, and locked us into a killer interest rate before they increased. Dani and her team bring their A game and take good care of their clients. Highly recommend!
Matt and Michelle Th
November 01, 2021
Dani was absolutely amazing to work with! She answered every question I had fully, even if they were after normal business hours. Her service and knowledge made this multiple months long experience so much better and easier to handle. I 100% recommend her!
Mattheau Curtis
October 01, 2021
Dani was an awesome lender. Just by luck used her for mortgage to buy a house 800 miles from home to make a new home. She is 1000% on top of her game. A lot of obstacles in this process and she tackled every one of them so fast and efficient it was amazing. Will recommend her to everyone I know. WOW.
Mike Good
October 01, 2021