Sam Abazari
Loan Officer
NMLS ID# 1979655
Illinois Residential Mortgage Licensee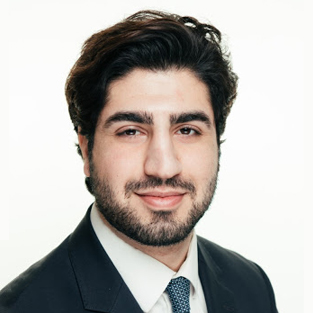 900 N. Franklin Street
Suite 401, 503 and 505
Chicago, IL 60610
Branch NMLS ID#1140792, RM.804129.004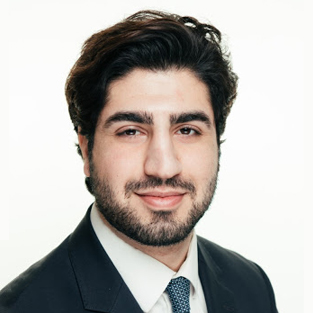 Hi, I'm Sam. People best know me for my love of soccer and ice cream, but I'd argue that there's more to me than that.
I've been interested in real estate since my mom urged me to attend a first-time homebuyer seminar in high school. After that, I earnestly accumulated knowledge of the real estate business and bought my first investment property at the age of 23 and subsequent investment at the age of 24. To build upon my expertise, I decided to attend HEC Paris for my MBA, where I founded a real estate club and learned about French culture and language along the way.
This journey helped me realize what I truly care about: helping people purchase their dream home. I have been lucky enough to live on four continents, in five countries, and learn to speak three languages. I've learned to relate to a diverse array of backgrounds and experiences, and I look forward to connecting to each one of my clients to understand them and their needs. Ultimately, I strive to make the often complex and misunderstood mortgage process an enjoyable one. I look forward to working with you to finance your dream home.
Client testimonials.
Sam was so incredibly helpful in explaining the entire home buying process and working with our attorney and realtor. He checked in with us each week to let us know where we were in the process.
Louisa C.
March 29, 2021
Sam was great from the beginning and I plan to recommend him to more clients. His communication, attention to detail and updates were top notch.
Mark K.
March 26, 2021
Great job I will go back
Tisa G.
March 14, 2021
Sam is the best!
Edrick S.
February 25, 2021
SAM . Did what he said he would do and kept everyone informed. Great personality
Gay W.
February 23, 2021
If Summit were more knowledgeable about first time home purchase funds. I didn't receive funds that are available to help with the home purchase.
Shequila L.
January 16, 2021