We help get you there.
Yes,
you can!
You have dreams, goals and ambitions… and while everybody is different, that's something we all have in common, and that's something that we consider above all else. Outside of providing the very best mortgage service, our real job is to pull out the stops and help you achieve everything you are trying to accomplish in life. Personally, and professionally… it all comes down to working with people who share YOUR vision and will do what it takes to help make it happen.
Welcome to Summit
Summit Funding, Inc. is more than just a mortgage company. We are a group of individuals with a common goal to be our best and encourage all others around us to do the same. Armed with our yes you can mindset, we empower our partners, clients, and employees to achieve new heights both in our industry and beyond.
The Mission
We're on a mission to provide a better experience for those looking to achieve their homeownership goals, from purchasing, refinancing, and everything in between. At Summit, the customer genuinely comes first. Each of our home loan experts dedicates themselves to this mission by providing quality mortgage services, developing deeper personal relationships, and attaining real results. We know we are part of something greater than ourselves and that's what makes Summit Funding unique in a crowded marketplace.
Our Leadership
A solid company needs a strong foundation. Since 1995, our founder and CEO, Todd Scrima has built Summit Funding up to a Top 35 Mortgage Lender nationwide. A part of this success has come from an executive team comprised of seasoned industry professionals. They support our mission every day to guarantee the success of our team.
Todd Scrima
CEO
Kris Ringrose
EVP of Mortgage Operations
Robyn LaVassaur
EVP of Sales
Roy Mall
EVP of Accounting, Financing and Servicing
Mike Beeman
EVP of Capital Markets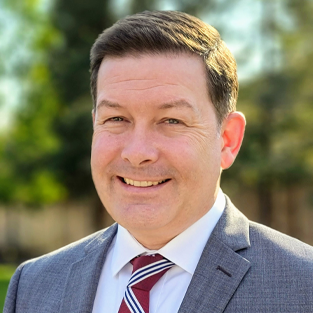 JD Phelps
EVP/Chief Information Officer
Most people do not do their very best. I demand people's best.
I have super high expectations and I expect people to exceed them.
Todd Scrima
CEO